Newrest in Cameroon has assisted Eneo in their Games celebration
From December 8th to 11th, 2016, for the great satisfaction of its employees scattered throughout the country, Eneo, historical electric operator in Cameroon, has celebrated for the second time its Games.
800 people came to Ombe's training center, to participate in these four days of gustatory and sport festivity, shared with Newrest teams in Cameroon.
To manage the 6,400 meals service and bring an exceptional touch to succeed in this event, Newrest teams in Ombe have been helped by the teams in Douala as well as chefs coming from other Offshore affectation sites. As a scenario: menus as varied as flavors from local spices, with a warm and friendly atmosphere.
During this event, Newrest in Cameroon has innovated by presenting the new 'CATERING UNLIMITED' app, which has been very well welcomed by Eneo.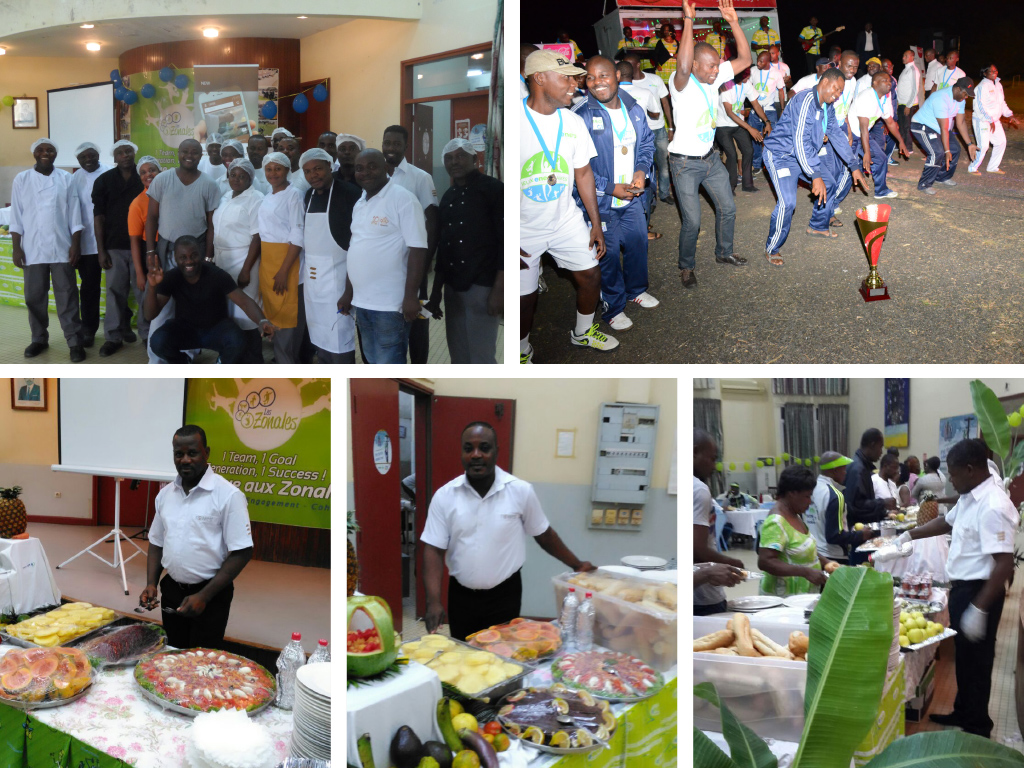 FOR MORE INFORMATION: