Newrest invites you to discover the Día de Muertos that takes place in Mexico!
Parades, shows, animations, ... Mexicans parade in the streets, dressed in make-up and folk costumes, to the rhythm of joyful music. The parade leads to the cemetery, where family and friends gather around the grave of the last deceased. It is an opportunity to share with him his favorite food and to laugh all together in his memory.
This year with FESTIVE, we will be introducing you to unique culinary specialties straight from the world's biggest festivals. Ancestral traditions, customs and exoticism will be there.
In this third month of the program, we are honoring the Día de Muertos, which favors remembrance over oblivion. 
It is an ancestral national holiday, a true tradition that has been ingrained in all Mexican families for more than 3,000 years. And contrary to what one might think if one believes its name, it is a very joyful celebration in Mexico. For Mexicans, death is not an end but a stage in the cycle of life towards rebirth. 
To celebrate the memory of their family members, Mexicans take part in a colorful parade during the day in which they dress and make up themselves in the manner of La Catrina, a symbolic character of the festival. It is an icon of the Mexican culture. Represented as a person of high society with rich clothes and a big flowery hat, she was created in the 19th century.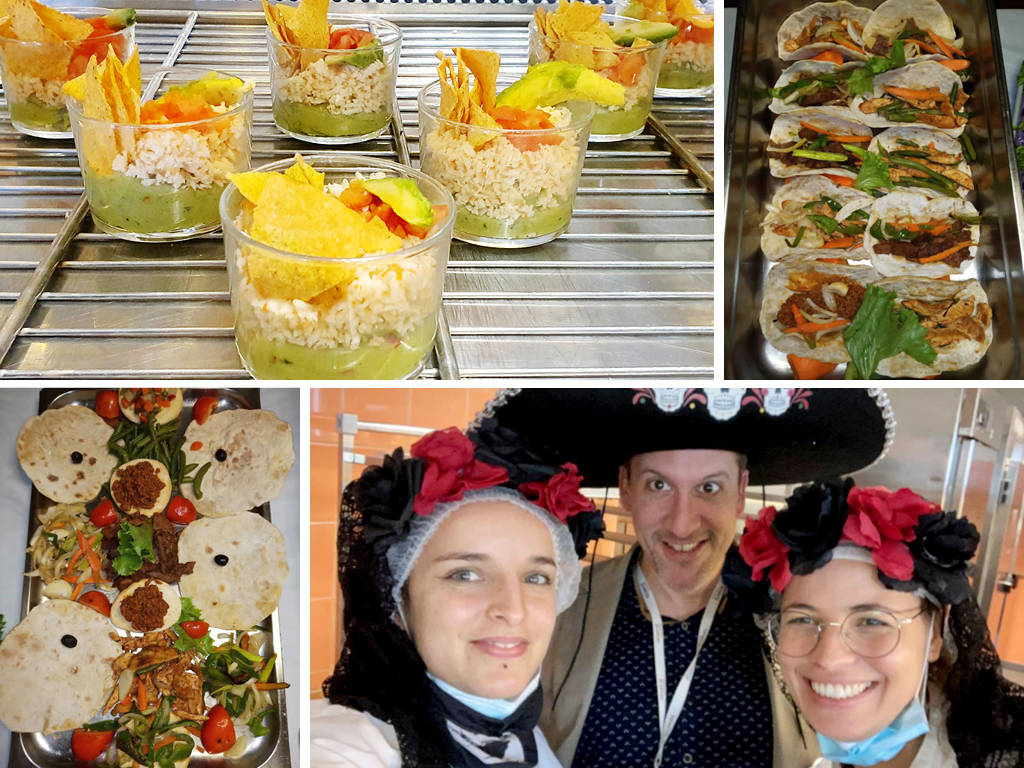 This visit is an opportunity to clean the tombs and embellish them. The Mexicans throw flower petals on the ground, light candles and bring new offerings such as Indian roses or carnations and food. In this process the flowers are not chosen at random. Their beautiful orange color and sweet fragrance act to guide spiritual souls to their altars. This is why they are nicknamed the flowers of the dead.  
In November, we decided to bring Mexico to some of our restaurants. Flowered walls, paper cut-outs, sugar skulls and above all … the typical dishes of this wonderful country: empanadas stuffed with meat and vegetables, roasted Mexican pork (puerco pibil), candied pumpkins or sweet buns flavored with orange blossom. 
See you next month for new gourmet news with FESTIVE!