On May, the "I-Greek" yogurts will come to Newrest!
In partnership with the company "I-Grec", Newrest Restauration has organized tastings of products on 7 restaurants in the Paris area: Perspective Defense, ISS, French Development Agency, Orano, CRAMIF, Addict in ICADE Park and 'IRSTEA.
The guests of our restaurants had the pleasure of tasting the I-Greek yogurts: Natural and traditional Greek yogurts with the flavors of yesteryear. Organic, with red fruits, mango or apricot; these delicious yogurts are produced locally without dye, without preservatives, without aroma, and almost without fat (less than 2.8%).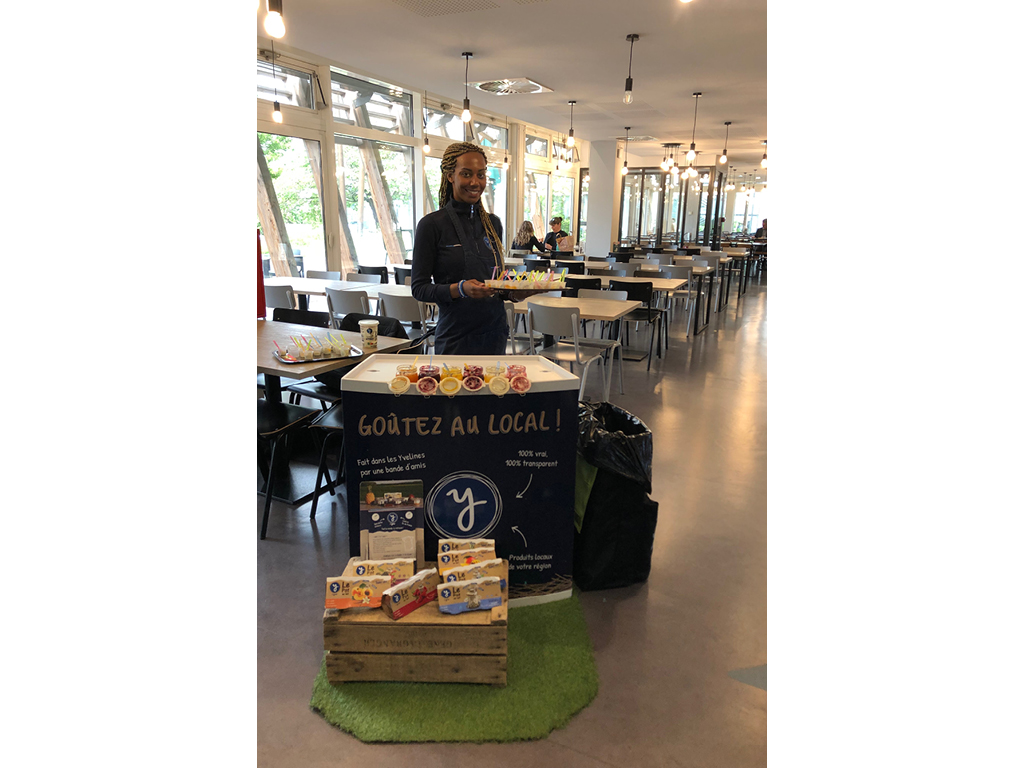 Find the story of Yogurts I-Greek here!
The 'Pot au Lait' recipe is inspired by a Greek yoghurt recipe. For our dairy base, nothing more simple! Milk, milk powder, lactic ferments, and that's it! No added sugar or salt, just the original product.
For our different flavors, we add to our dairy base the jam of Stéphan Perrotte, best confiturier of France 2014 and the world 2015, just that! No dye, no preservative, it's 100% natural. And in addition it is less than 2% fat. Why deprive yourself?
Which fabulous surprise (s) do Newrest teams reserve for their guests for the month of June? Follow our news …
FOR MORE INFORMATION: