Transat Jacques Vabre arrival: Newrest Wacasco organized a cocktail for Vale
On the occasion of the arrival of Fabrice Amedeo in Salvador de Bahia, the terminus of the Transat Jacques Vabre, Newrest Wacasco in Oman organized a ceremony with his Brazilian client Vale.
This ceremony, which focuses on the Transat Jacques Vabre, symbolically illustrated the links between Vale, a Brazilian company, and Newrest, a French company. In a traditional way, a tuna box in the colors of the event has been distributed by the teams of Newrest Wacasco, symbolizing the importance of food for the survival of the skippers as for the employees of our customers.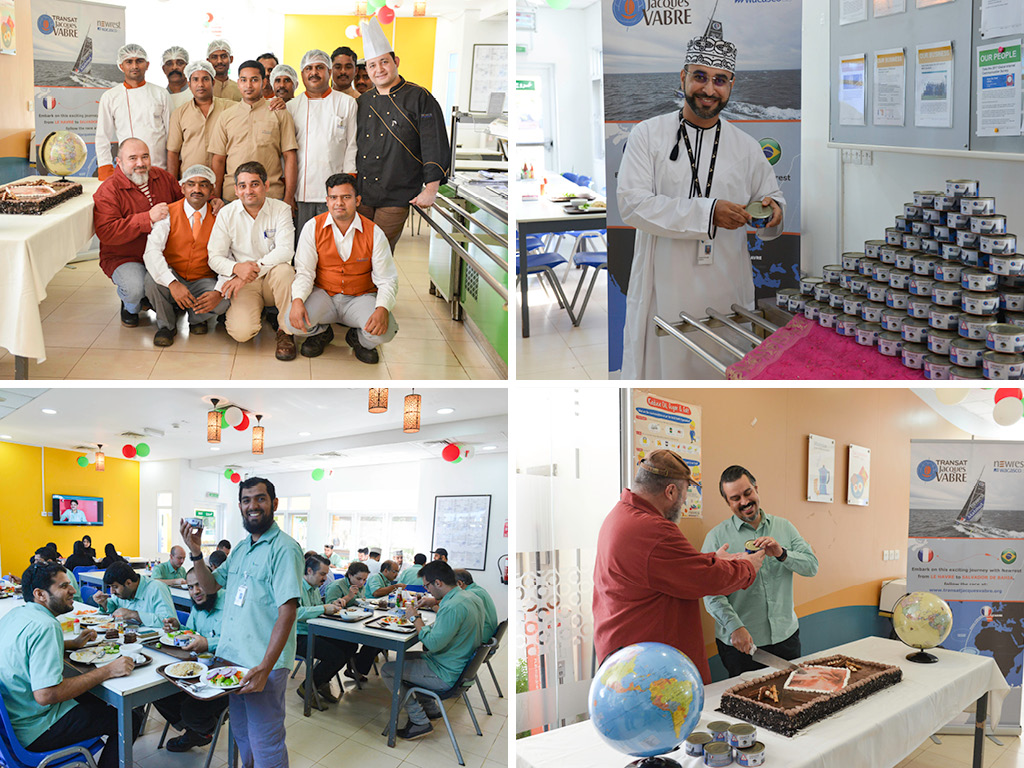 FOR MORE INFORMATION: